6th September Pakistan Defence Day
All Pakistanis will proudly celebrate The
6th september Pakistan Defence Day
. I am writing this post because I am a proud Pakistani. This country has given me freedom. I would like to share what happened on 6th September, 1965 when the Indian forces crossed the border to attack Punjab, Pakistan. Inspite of the small size of Pakistani Forces and fewer armaments available at that time and place, the Indian Army was driven back. The importance of defence day is deeply felt by every Pakistani commemorating the sacrifices made by Pakistani Soldiers.
Defence Day in Pakistan is celebrated to remember the Pakistani Soldiers who gave sacrifice of their lives in defending our borders. I salute all Pakistani soldiers, it's because of them, we sleep well while they are defending us at borders all the time. Pakistan hamesha Zinda Aur Abad, Ameen.
What Proud Pakistani's Do?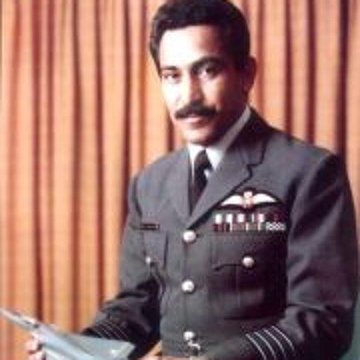 My Uncle
Cecil Chaudhry
served in the Pakistan Airforce proudly as Group Captain. As a flight lieutenant, he fought in the Indo-Pakistani War of 1965 and not only that, he also served as a squadron leader in the Indo-Pakistani War of 1971. During the 1965 war, Chaudhry and three other pilots, under the leadership of Wing Commander Anwar Shamim, attacked the Amritsar Radar Station in a difficult operation. He was awarded the Sitara-e-Jurat (Star of Courage) for his courages actions during that mission which was accomplished. He is not only a war hero but he was a Human rights activist too, a soldier with great courage and faith.
I am really proud to be a part of this family, I feel honored!
My cousin Adan Hamilton and my sister Nabeela Anthony paid tribute to Pakistani Armed Forces by singing Defence Day Song:
My best wishes, salute and prayers to all Pakistani Armed Forces!